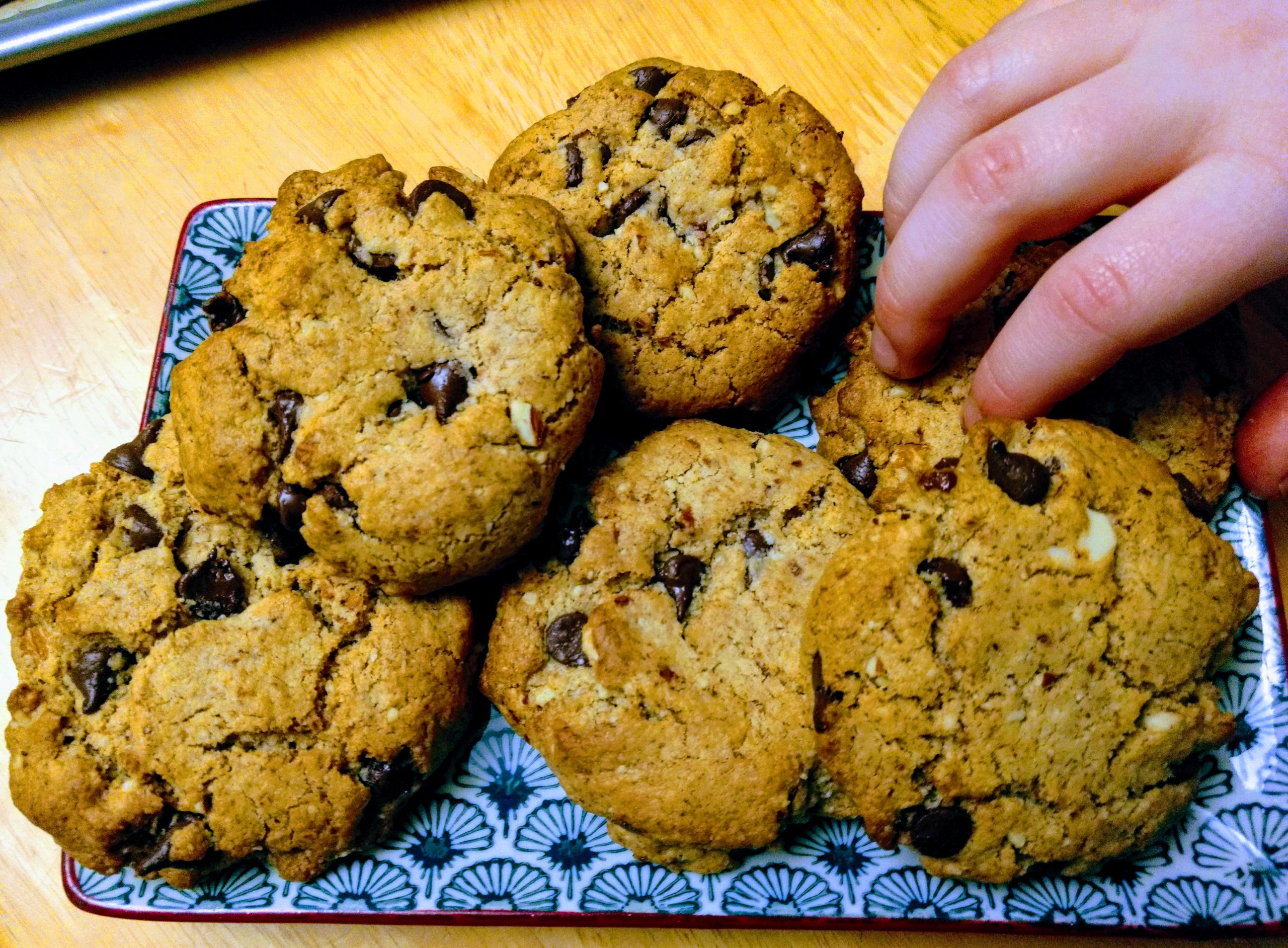 Paleo, gluten free, dairy free, egg free, vegan, low carb
2 cups almond flour/almond meal/whole almonds ground.
 1/4 tsp pink himalayan salt/ sea salt
1/2 tsp baking soda
1/4 cup coconut oil (vegan version) OR butter (non vegan) melted
1/4 cup maple syrup at room temperature
3 tsp vanilla extract
1/2 cup dark choc chips (dairy free for vegan version)
 Preheat the oven to 170 and line a baking sheet with baking paper.
Mix together the ground almonds, salt and baking soda, then stir in the wet ingredients.
Mix in the chocolate chips and put each tablespoonfull onto your baking sheet shaping and flattening them as you go.  They are filling so you can make them smaller if you like and reduce the baking time.
Bake for 8-10 mins until they begin to turn brown
Allow to cool before serving warm, nyom nyom nyom….or if you're hard as nails and the smell doesn't phase you,…. cool for storage in an airtight container.