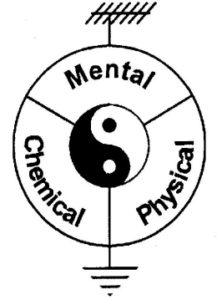 Systematic Kinesiology uses the modern western tool of muscle monitoring and a wide range of correction techniques, along with the Chinese meridian acupuncture system which dates back thousands of years.
We use muscle monitoring as muscles are an extension of the nervous system.
This works on the body's electrical impulses and will show any imbalances present, highlighting areas that need attention. By applying gentle pressure during a muscle test you will be able to feel how some muscle tests are easy to do and others are not. Imbalances will show as either physical, energetic, emotional or nutritional and corrections are made in accordance with this.
Kinesiology is a truly integrated therapy in that all elements of the person are assessed and balanced during treatment.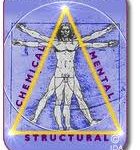 The elements of the whole person/integrated approach are;
Mental/emotional, physical/structural, chemical/nutritional and energetic/electrical.
Imbalances are corrected using techniques that include for example,
massage of the body's reflex points 
circulation points
relevant nutritional supplements (any orders are charged separately)
emotional stress release
food intolerance testing
gentle structural corrections …to name a few!
Your exact treatment is unique to you as it depends on the bio-feedback your body gives through muscle testing.
Kinesiology offers practical, healthy solutions to change;
Low energy – Pain – Food sensitivities – Nutritional deficiencies – Toxins – Infections – Low self-esteem – Fears, phobias & anxieties – Learning difficulties – Muscular skeletal problems – IBS – Increased personal performance and all common health problems.
Treatment costs €80 for adults, €60 for children.
For further details please view "In a treatment" on the menu above.
For more information or appointments call me on: 0871235689
A little history…
Dr. George Goodheart Jr. is the "Father" of Applied Kinesiology who in the 1960's discovered that muscle testing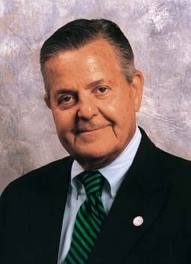 could be used to gather information from the body. He has written, lectured and published many papers on Applied Kinesiology, and was the Research Director of the International College of Applied Kinesiology. He was in active practice as a Chiropractor for over 50 years in Detroit and Groose Pointe, Michigan. Dr. Goodheart was the first Chiropractor to serve on the U. S. Olympic Medical Committee in 1980.