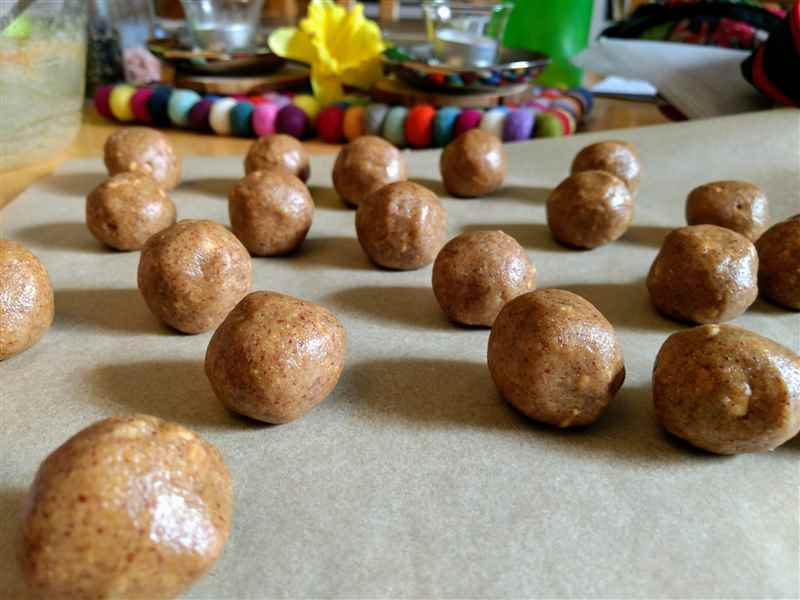 3 ingredient nut butter bites. gluten free, vegan, dairy free, grain free.
These are another simple easy and healthier snack for on the go, cravings or lunch boxes. High in protein and fats, low in carbs.
Mix the following in a bowl:
1 cup of unsalted peanut or almond nut butter (meridian/biona/whole earth brands are good) with 1/3 cup of maple syrup and 1/2 cup of coconut flour. Cover with a lid or cling film and put into the freezer for 20mins to firm. Remove and use a spoon to scoop and roll into bite size balls. Place the balls on a parchment lined tray or dish and return to the freezer for ten mins to firm. You can store them in a lidded box in the fridge or the freezer. Simples.
For almond chia seed balls mix 3/4 cup almond nut butter, 1/4 cup maple syrup, 1/4 cup coconut flour, 2tblspn whole chia seeds (ground) and 1/2 tsp ground cinnamon.