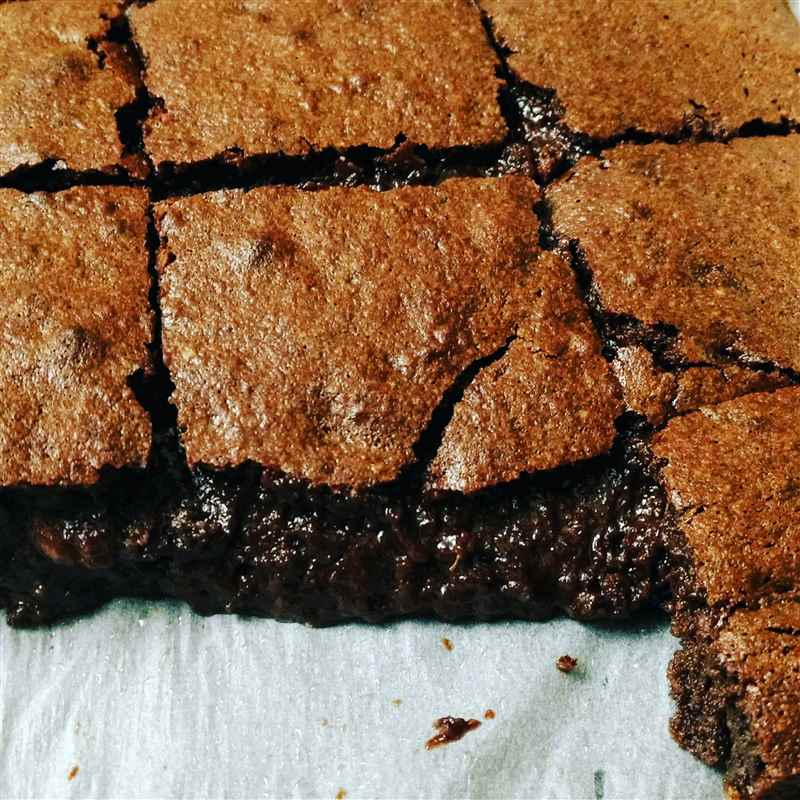 These make a nice treat! They taste amazing & they're so light given that they have no flour. They are vegan, gluten free, dairy free and low in sugar. Another guiltless pleasure from yours truly.
100g 70% dark chocolate – melted
100g pure extra virgin coconut oil – soft
100g Xylitol/coconut blossom sugar
150g ground almonds
2 ripe bananas – mashed
4 large eggs – organic/free range
25g cocoa/raw cacao powder
2 tsp vanilla bean extract
2 tsp baking powder
Heat your oven to 180C/350F. Line a 20cm square dish/pan with greaseproof paper.
Melt the chocolate in a bowl sitting above a small pan of hot water. Mix the coconut oil and sugar/xylitol together. Beat until well combined and fluffy. Mix in the mashed bananas and eggs and stir. Mix in the melted (but not hot!) chocolate, (you don't want it to curdle your eggs!) Stir in the vanilla extract, cacao powder, ground almonds and baking powder until you have a smooth mixture.
Pour into the lined pan and put in the oven for 20 mins. The mix should still wobble when you take it out but the centre shouldn't be wet/sloppy. Don't let them overbake! Allow to cool before cutting into squares. It might be gooey in the middle but will harden and become more fudgey if you store it in the fridge after cooling!